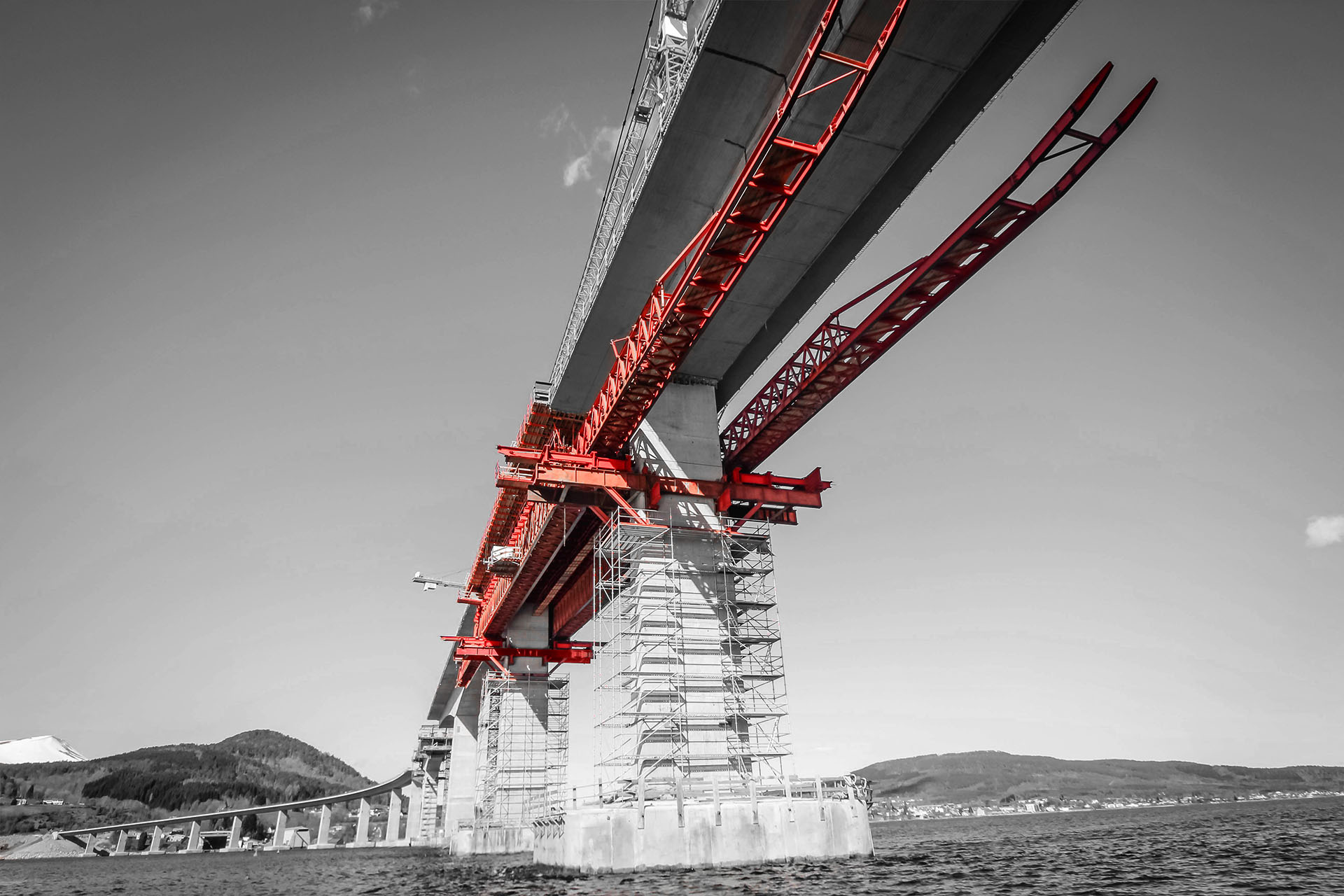 LGB – Lehrgerüstbau
Austrian Bridge Building Equipment
Sevices
Special bridges need special services!
We are a reliable and competent partner supplying our customers with bridge building equipment of all types. Our extremely flexible modular systems form the basis for our many movable scaffolding systems, conventional scaffolding, towers and scaffolding supports. Working with our customers, we use our special know-how to develop project-specific, individual solutions to ensure technically and economically efficient operations on site.
From concept to construction, structural design to delivery and assembly of loadbearing scaffolds on site – LGB can satisfy your every need from our own resources.
Company
With decades of experience and more than 300 successfully completed bridge construction projects, LGB is one of the most well-known companies operating in the bridge building equipment sector. As a traditional Austrian company, we stand for continuity and innovation in equal measure. he close cooperation between our professional installation teams and our engineering office allows us to take on highly complex projects and react quickly and flexibly to the customer's special and often technically challenging wishes.